Carbon fiber body manufacturing process
Cutting
The automatic cutting of carbon fiber fabrics, composite material sheets and prepregs is the first process of car body manufacturing. The automatic carbon cloth cutting machine and automatic sheet cutting machine are used to complete the cutting of composite raw materials.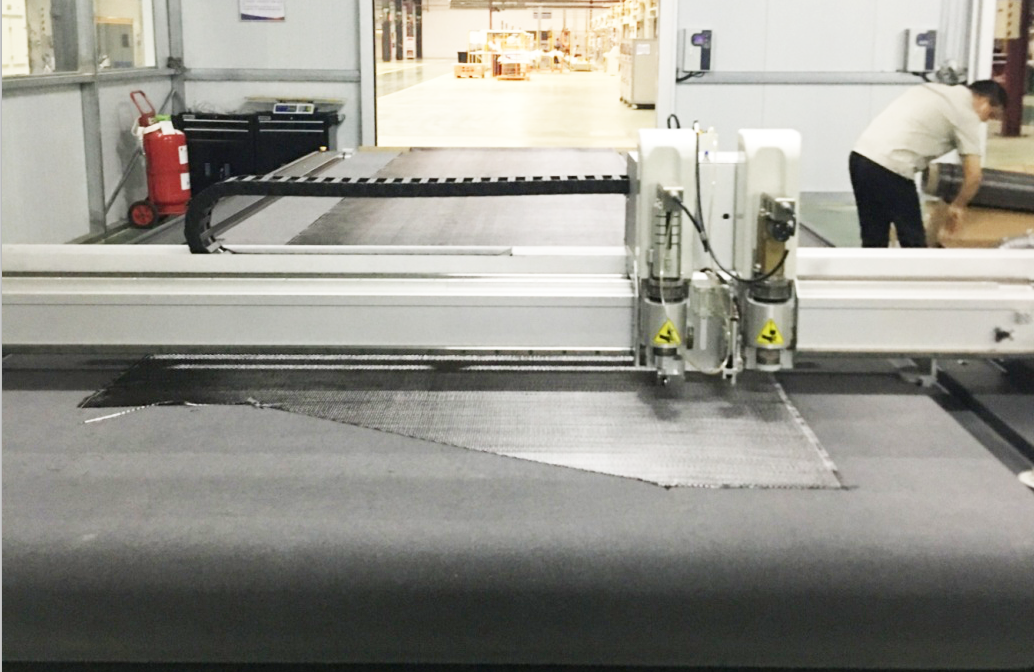 Forming
The forming process mainly completes the forming and production of carbon fiber composite body parts, which mainly includes the pre-forming and final forming of carbon fiber woven fabric, composite sheet and prepreg, the forming of sheet molding compound, X-ray inspection and other processes.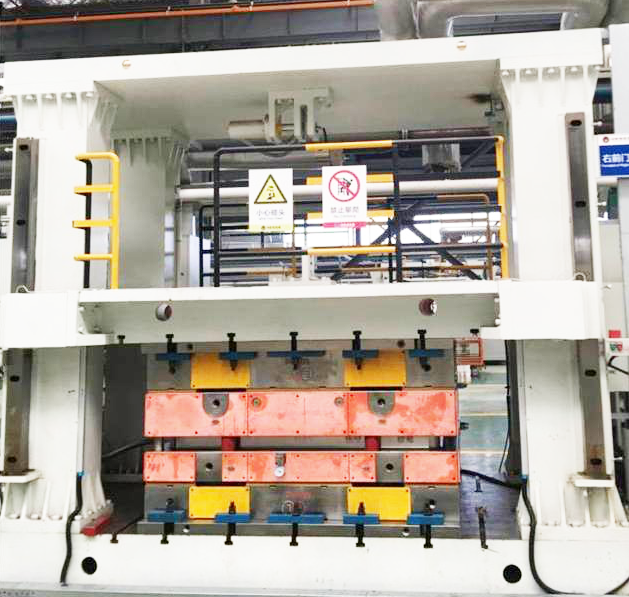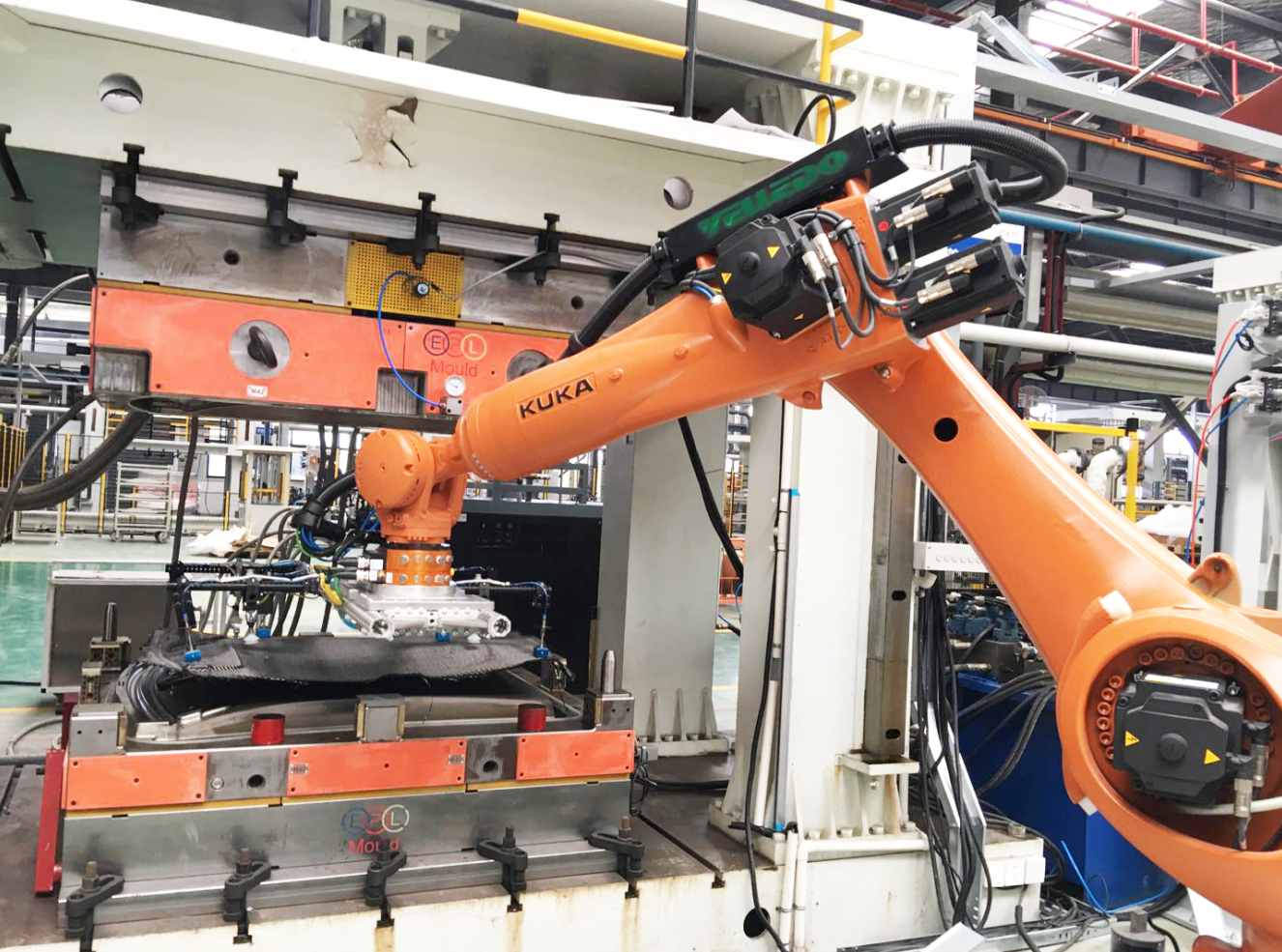 Processing
The processing procedures are mainly to complete the carbon fiber composite material body parts cutting, bonding surface treatment, drilling, inspection and transportation logistics tasks. After the body parts are formed, they are transported to the robot cutting and polishing area for cutting and polishing, and then sent to the bonding workshop after sampling in the inspection area.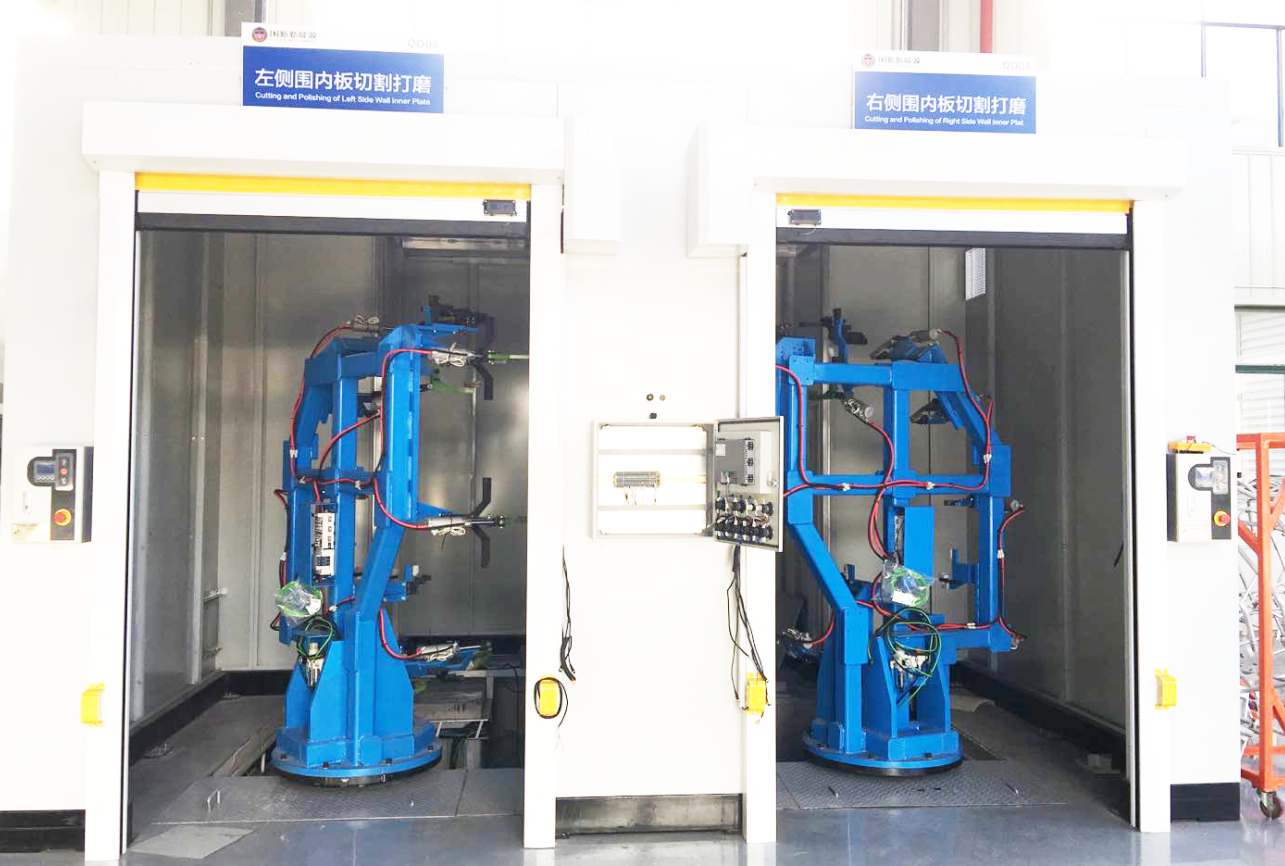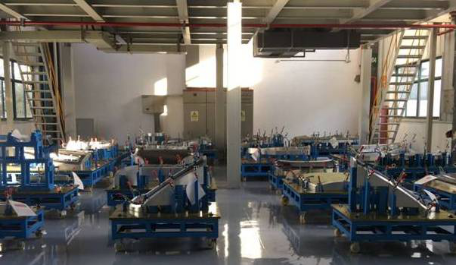 Bonding
The bonding process mainly completes the task of bonding the embedded parts of carbon fiber composite material body parts and the bonding of other parts of the body. Convey relevant embedded parts and body parts to the corresponding subassembly and bonding station; start the robot automatic bonding program to carry out the body assembly; the assembled body is transferred to the inspection and repair station to confirm the assembly and bonding of the body status. After passing the inspection, transfer to the paint shop.